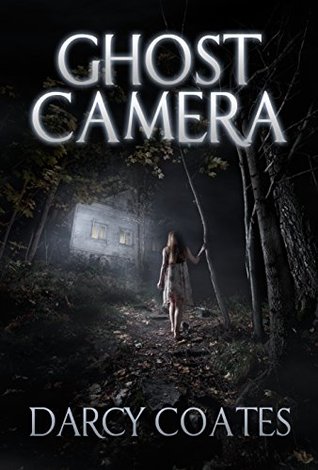 In three words I loved it, this one is a jewel of horror telling, it made me nervous at night an had me double checking every move and sound around me.
A true must have in any horror lover bookshelf, Darcy do tell the best horror and suspense tales.
the plot is pretty steady and interesting, it had me turning pages and feeling anxious, it will maintain you on edge to see what is next and how it ends.
I loved the end it was cool a good ribbon after the angst so highly recommend it.
En tres palabras me encantó, esta es una joya de la narración de horror, me puso nerviosa por la noche y me tenía mirando sobre mi hombro con cada movimiento y sonido a mi alrededor.
Un verdadero must en cualquier repisa de un amante del horror, Darcy cuenta los mejores cuentos de terror y suspenso.
La trama es bastante constante e interesante, me hizo pasar las paginas una tras otra hasta el final y me dejaba ansiosa, los mantendrá al margen para ver lo que vendrá y cómo termina.
Me encantó el final fue genial un buen final después de la angustia lo recomiendo fervientemente.